From architects to developers and builders to contractors and subcontractors, it takes a variety of industry professionals to bring a building to life. While each is responsible for different aspects of a building's design and construction and holds different concerns regarding water damage, all of these experts take an interest in the quality of the building envelope.
The building envelope is the exterior layer of the building that protects the internal structure and environment from external elements. An improperly sealed building envelope can allow water to penetrate the building, significantly impacting its structural integrity. Increased moisture and humidity levels can cause metal parts to corrode and weaken and create an environment that allows mold and mildew to grow, all of which threaten the long-term durability of the building and the health and safety of the people inside. Choosing the right materials for your building envelope can prevent water intrusion and its damaging effects.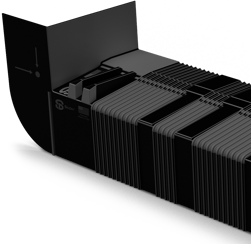 SillDry—a flashing product developed by Joel Glickman and Kieran McMahon—serves as the ideal solution for water intrusion prevention. The following article provides an overview of SillDry, outlining why industry professionals – architects, builders/developers, and contractors – consider it the product of choice when it comes to flashing solutions.
Why Architects Choose SillDry
When designing a building, an architect must consider every possible problem that may arise. Every component of a building must be chosen carefully to ensure the integrity, functionality, and longevity of its structure. SillDry helps alleviate some of that deliberation.
Designed and manufactured to ensure that issues with water intrusion are in the past, SillDry is simply the perfect window and door flashing solution. Its Smart Accordion Technology eliminates the need for cutting: SillDry fits any standard sized window or door opening, from 18 inches to 12 feet. Additionally, it meets and exceeds the 2018 International Commercial Code (ICC) and the International Residential Code (IRC) building codes—specifically, 2018 IBC Code section 1404.4, 2018 IRC code section R703.4, and ASTM standards outlined in ASTM E2112-07.
With SillDry, architects don't have to worry whether their building is adequately protected from water damage or that their building envelope meets industry standards. They already know that it is, and it does.
Why Builders and Developers Choose SillDry
A poorly sealed building envelope can make or break a builders and developer's reputation. By using SillDry, they eliminate the risk of water intrusion and related damages, ensuring quality construction and protecting their business from potential litigation.
SillDry also helps builders and developers save both time and money. Its simplified, self-leveling design allows for quick and easy installation year-round, in any kind of weather condition. Additionally, its single-piece construction eliminates waste. Combined, these qualities allow for reduced labor and training costs and a smaller environmental footprint.
Why Contractors Choose SillDry
The design of SillDry similarly helps contractors save time and money in a variety of ways. Its self-leveling, one-piece design requires no assembly and only two connectors for installation. This reduces the time needed for integration to a fraction of that for traditional flashing.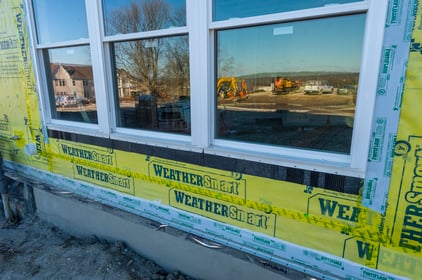 Additionally, SillDry's use of Smart Accordion Technology means that contractors do not have to spend time cutting materials on-site. Its built-in slope eliminates the need for shims or planing, and its versatile design is compatible with membrane drainage systems, new residential and commercial construction, wood framing, and steel studs, facilitating integration in a broad range of building and construction applications.
As mentioned above, SillDry meets and exceeds IRC and IBC building code compliance requirements, making it easier for contractors to choose appropriate materials for their building envelope.
Partnering With SillDry for Effective Water Intrusion Prevention
SillDry provides unmatched protection from water intrusion. It serves as an effective window and door flashing solution for a variety of industries, including the following sectors:
Commercial
Healthcare
Hospitality
Industrial
Residential
Retail
For additional information about SillDry and how it can protect against the destructive forces of water intrusion, contact us today. To partner with us on your next building project, request a free quote from our experts.