Every industry has been impacted by the COVID-19 pandemic, and the construction and housing industry is no exception. According to a recent survey by the Associated General Contractors of America, about 40% of construction firms have had to lay off employees due to canceled projects and/or equipment and material shortages. Nearly three-quarters of firms are looking to loans from the Paycheck Protection Program to avoid additional layoffs.
It's a tough time, but leaders are looking to the future. As companies manage delays and workers grapple with job loss, infection rates are finally slowing. The question on everyone's mind is: "How do we reopen?" How can companies save money to prepare for an uncertain future?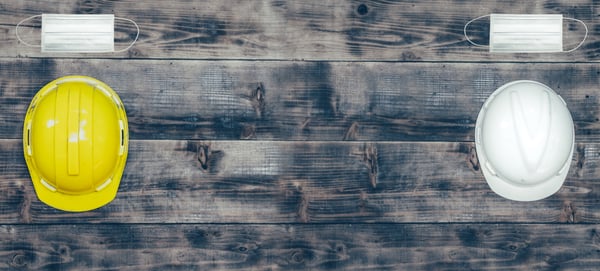 COVID-19 Impacts on Building & Construction
The construction industry has been hit from several directions during COVID-19, and companies are working to find ways to do more with less.
Disrupted Supply Chain
Certain firms source about 80% of their materials from China, and some 30% of all construction product imports to the U.S. come from China, In response to the outbreak, many Chinese factories were shut down or forced to slow production.U.S. firms weren't able to get the products they need to build, resulting in the postponement or cancellation of many projects. Firms are scrambling to find a U.S.-based supplier.
Quarantines and Travel Bans
While companies across a number of industries were able to pivot to remote work to comply with stay-at-home orders, the construction business is limited in its capacity to do so. Quarantines and travel bans have prevented workers from being physically present at building sites, essentially halting any and all progress for the time being.
Immigration Restrictions
The recent restrictions on immigration and international travel could affect construction in a big way. 25% of the construction workforce is made up of immigrants, a percentage that jumps to 30 when considering construction trades. These workers may find themselves stranded in their countries of origin without a job, and the cost and availability of construction labor in the U.S. could be severely impacted.
Legal Considerations
It's essential to examine your contracts for force majeure provisions to determine your responsibilities and rights regarding the suspension or termination of your projects.
Changes to Building Codes/Standards
The way we build may be forever changed. For instance, with the concern of this virus and future outbreaks at the front of everyone's minds, will we see required changes to ventilation and air filtration systems, as well as other efforts to mitigate health risks? Will architects need to factor in social distancing for future building designs?
Though it will likely cost time and money, construction companies have to refocus their efforts to solve the problems we have today—which may be very different from the challenges the industry was facing even just a few months ago.
How Will Reopening the Economy Affect Business Operations?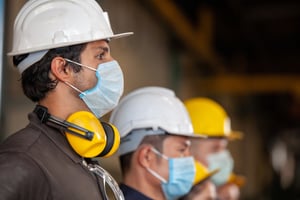 It's impossible to say how long shutdowns will last, how people will respond to the idea of going back to work and public recreational activities, and how long it may take for the economy to recover. While many of our government leaders anticipate economic recession in the near future, the non-residential construction industry usually sees about a year or even 18 months of delay behind the general economy. This means the worst for construction lies ahead. Still, construction and manufacturing may be able to recover more quickly than other industries, like restaurant, travel, and fitness.
To make such a recovery, it's essential to start planning now. Construction firms need to be pro-active about the future by cutting costs and anticipating new challenges as well as opportunities.
SillDry window and door flashing allows construction companies to save money while delivering a superior product. Our sill pan offers single-piece construction in a patented accordion-fit design; there's no on-site assembly required. It can be installed in seconds in any weather conditions, saving the company money on both materials and labor.
Code compliance is part of SillDry's design. Its durability and the incredible protection it offers against water damage helps protect builders and contractors against potentially expensive litigation. SillDry is 100% precision-made in the USA from thermoplastic olefin (TPO), and fits all standard windows and doors.
SillDry can be a part of your reopening plans to save time and money in the wake of COVID-19. Contact us if you have any questions about this revolutionary door and window flashing.